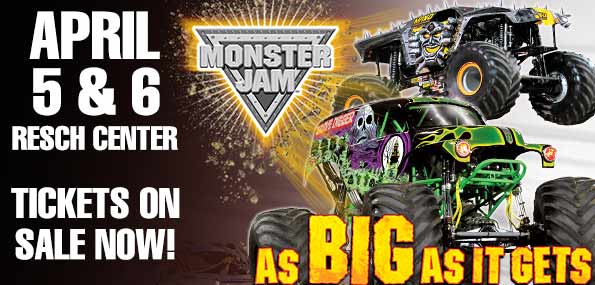 Monster Jam-As Big As It Gets!
Produced by Feld Entertainment
Event Description
Monster Jam, stars the biggest performers on four wheels: Monster Jam trucks! The twelve-feet-tall, ten-thousand-pound machines will bring you to your feet, racing and ripping up a custom-designed track full of obstacles to soar over - OR smash through. The 2014 touring season brings more Monster Jam excitement tailored perfectly for your family's budget, and these colorful, larger-than-life beasts are sure to capture the hearts of both young and old.
• NO professional lenses, video cameras or laser lights. These items must not be allowed into the arena. If they are found during the event, these items should be confiscated and held until the conclusion of the event.
• Standard flash cameras (without a professional lens) are allowed at this event.